Measures to protect exhibition participants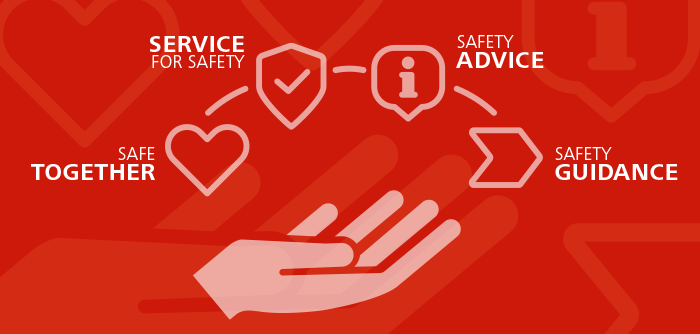 Personal networking? A sure thing!
The HERE wins! We are very pleased to welcome you again in person at the Exhibition Center Nuremberg. NürnbergMesse has developed a viable hygiene concept together with the Bavarian State Government and the Bavarian exhibition companies, which you can read about on these pages. The basis is the incidence-independent framework hygiene concept for trade fairs and exhibitions valid in Bavaria.
At a glance: How safe trade shows succeed in Nuremberg:
Ensuring a safe distance of 1.5 meters
Obligatory masks indoors: Medical face mask for persons 6 years and older. Exception: At fixed seating or standing places, provided that a minimum distance of 1.5 m to other persons is reliably ensured. This also includes negotiations at the exhibition stand.
No mask obligation outdoors: Exception: Entrance and meeting areas where a so-called bottleneck situations could occur and the minimum distance of 1.5 m cannot be reliably maintained as a result.
Contact tracing of all trade show participants
Access for vaccinated, recovered and tested persons with appropriate proof only:

3G Access concept (PDF)

Catering: In accordance with the

Bavarian Hospitality Hygiene Concept
NEW (as of 09/10/2021):
FFP2 masks are no longer mandatory, medical face masks are the new standard for all exhibitors and visitors.
If the minimum distance of 1.5 m is maintained, the mask can be removed indoors in conversation situations at fixed seating or standing places, outdoors, there is no mask requirement with the exception of so-called bottleneck situations where the minimum distance cannot be reliably maintained.
PCR tests are valid for 48h, antigen tests are still valid for 24h.
We have summarized the current entry requirements regarding your visit to trade fairs and congresses for you here here: www.nuernbergmesse.de/en/entry-requirements
Useful information and links for your stay in Nuremberg can be found
here.
We will stay tuned for you – our customers – and keep you continuously informed about the applicable regulations.
1. Safe together
2. Service for Safety
3. Safety Advice
4. Safety Guidance for exhibitors
Contact
Feel free to contact us if you have any questions about these measures or safety - we are here for you!