FENSTERBAU FRONTALE Newsroom
PVC Windows – Lighthouse Project of the Green Economy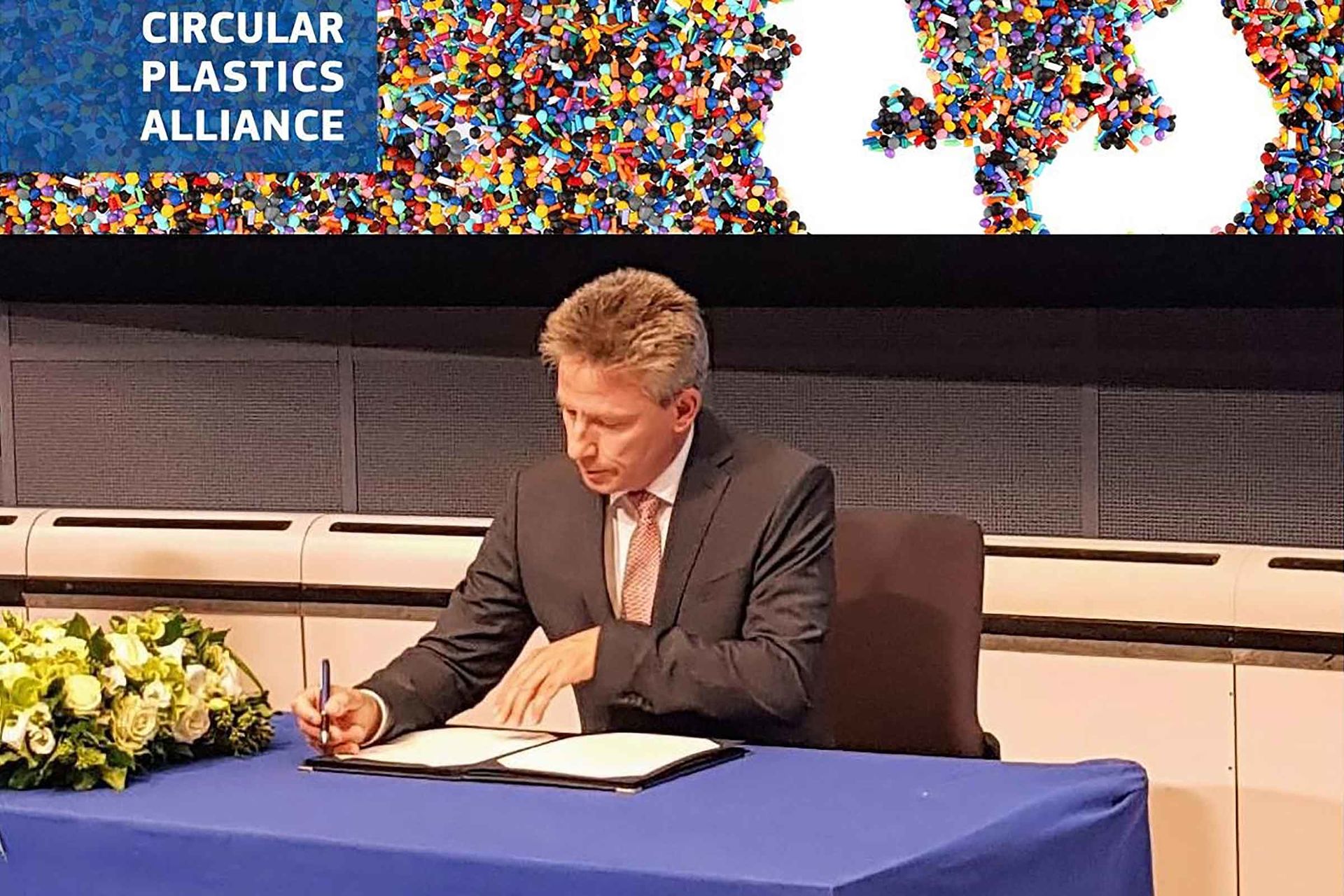 For the first time, the European PVC profile houses will design a complete presentation block and report exclusively on 5 key topics that will be of great interest to the industry over the next few years.
Buildings play a fundamental role in climate protection. The European Council underlines this and, in its Communication (13291/19) of 28.10.2019, calling on the construction industry and in particular manufacturers of construction products to make more efforts to actively shape the transition to a Green Economy. The contribution that PVC windows can make will be discussed in the following presentations.    
Lecture 1: Circular Plastics Alliance (CPA): the impact of the European recycling initiative on the PVC window industry
The European plastics converting industry has pledged to process a total of 10 million tonnes of recycled material into new products by 2025. To this end, the Circular Plastics Alliance is to develop solutions. EPPA, as a member of the Alliance, will report on its first steps and how the PVC window indusrty will be affected by them.
Lecture 2: VinylPlus® and the VinylPlus Product Label – Inventory
In the meantime, almost all system houses have acquired the VinylPlus Product Label, the mark that stands for the implementation of the VinylPlus sustainability programme. Planners, building owners and consumers are placing increasing value on sustainable building products and are making sustainability key to their purchasing decisions. The presentation highlights the advantages of the VinylPlus Product Label.
Lecture 3: Status of European quality assurance
Interesting innovations are emerging in the field of European quality assurance. There are repeated calls for harmonization and greater simplification of the certification systems. The Gütegemeinschaft Kunststoff-Fensterprofilsysteme (GKFP) and its European partners Centre scientifique et technique du bâtiment (CSTB, FR) and Kiwa (NL) will be presenting at the forum how this can be achieved while maintaining consistently high quality standards.
Lecture 4: Innovation – Digitisation
A very special premiere awaits the forum visitors in this program block: The Gütegemeinschaft Kunststoff-Fensterprofilsysteme will present new developments in master data harmonization together with renowned window software providers. The thereby created advantages for planners, window manufacturers and thus for the entire value chain will be demonstrated live.
Lecture 5: The new quality mark
RAL quality marks must also keep pace with current developments. The Gütegemeinschaft Kunststoff-Fensterprofilsysteme will therefore extend its quality mark to include the elements "healthy living" and "environmental compatibility". How this can be achieved in practice and which advantages can be passed on to window manufacturers and consumers will be explained in a practical way in the forum.
The exclusive EPPA programme block in the Fensterbau Frontale Forum will take place on Friday, 20 March 2020 from 10:30 to 14:00. Window manufacturers and interested visitors are cordially invited to listen and discuss.