FENSTERBAU FRONTALE Newsroom
Three questions put to … Alexandra Reindl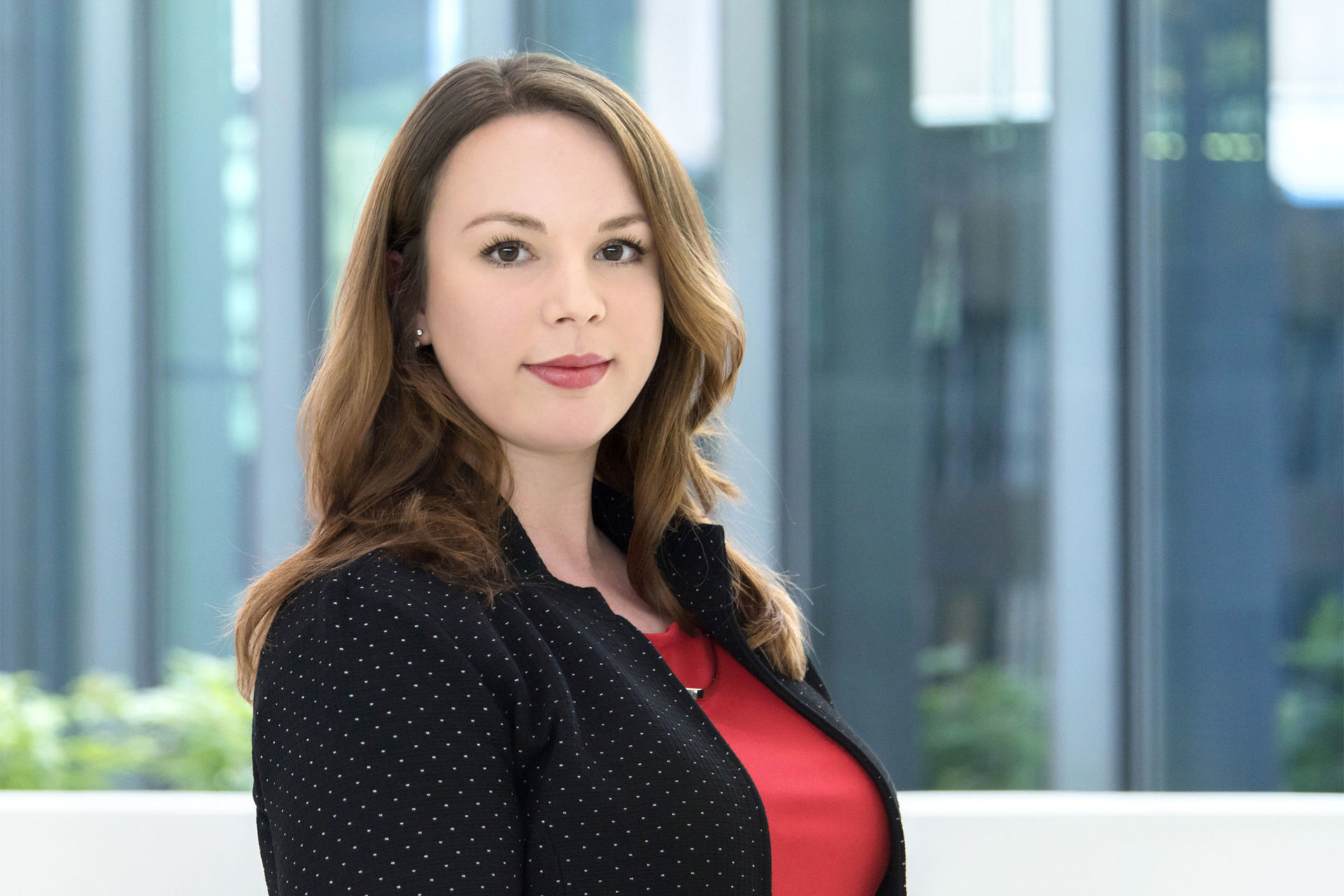 Where are you most likely to be found – and where would you like to be more often?
Most of my work is done at my desk – I share an office with my team co-workers Ruth Tober and Hanna Schwarz so the lines of communication are short when coordinating a lot of matters relating to FENSTERBAU FRONTALE. For example, managing social media channels, organising the supporting programme in collaboration with our partners, associations and disseminators, or looking after exhibitors. My typical day starts with a look at the social networks and my emails, before I then sort out and tackle the tasks I need to do. Between meetings and phone calls I sometimes don't have a lot of time to look more closely at the many events taking place at the venue. I'd like to do that more often in future, to gain inspiration and to see what's current at other trade fairs – especially because as part of the team I also work on implementing new developments. This means that I am always looking for new input to ensure that FENSTERBAU FRONTALE is constantly evolving and that we can offer our exhibitors and visitors exciting new content.
What moment during the trade fair would you hate to miss?
At the end of a long day at the event it's great to finally have time for personal conversations with our exhibitors, partners and international representatives and finally put faces to names!
And of course an absolute highlight is the FENSTERBAU FRONTALE exhibitor party! By the evening of the third day of the event everyone is pretty exhausted but also relaxed, and it's great to raise a toast to a successful fair and enjoy the exuberant mood with the people you have been looking after for so long. The exhibitor parties always serve up something pretty special; there's a theme, decorations, entertainment and music and it's simply fun to be a "guest" yourself for a change at this event.
What do you like to do best during your breaks?
At NürnbergMesse it is usual to also meet with colleagues from other departments for lunch in our canteen or to arrange a walk in the grounds outdoors with a colleague or as a group. Because I already worked in a lot of departments during my placements as a student, I have a lot of contacts in the company, quite a few of whom have become friends meanwhile. I really appreciate that the colleagues in charge of the various events at NürnbergMesse talk about the matters they are dealing with quite openly, as this means that all teams can benefit from the experiences of others.