FENSTERBAU FRONTALE Newsroom
"Taste of windays" - Bern University of Applied Sciences BFH optimizes window design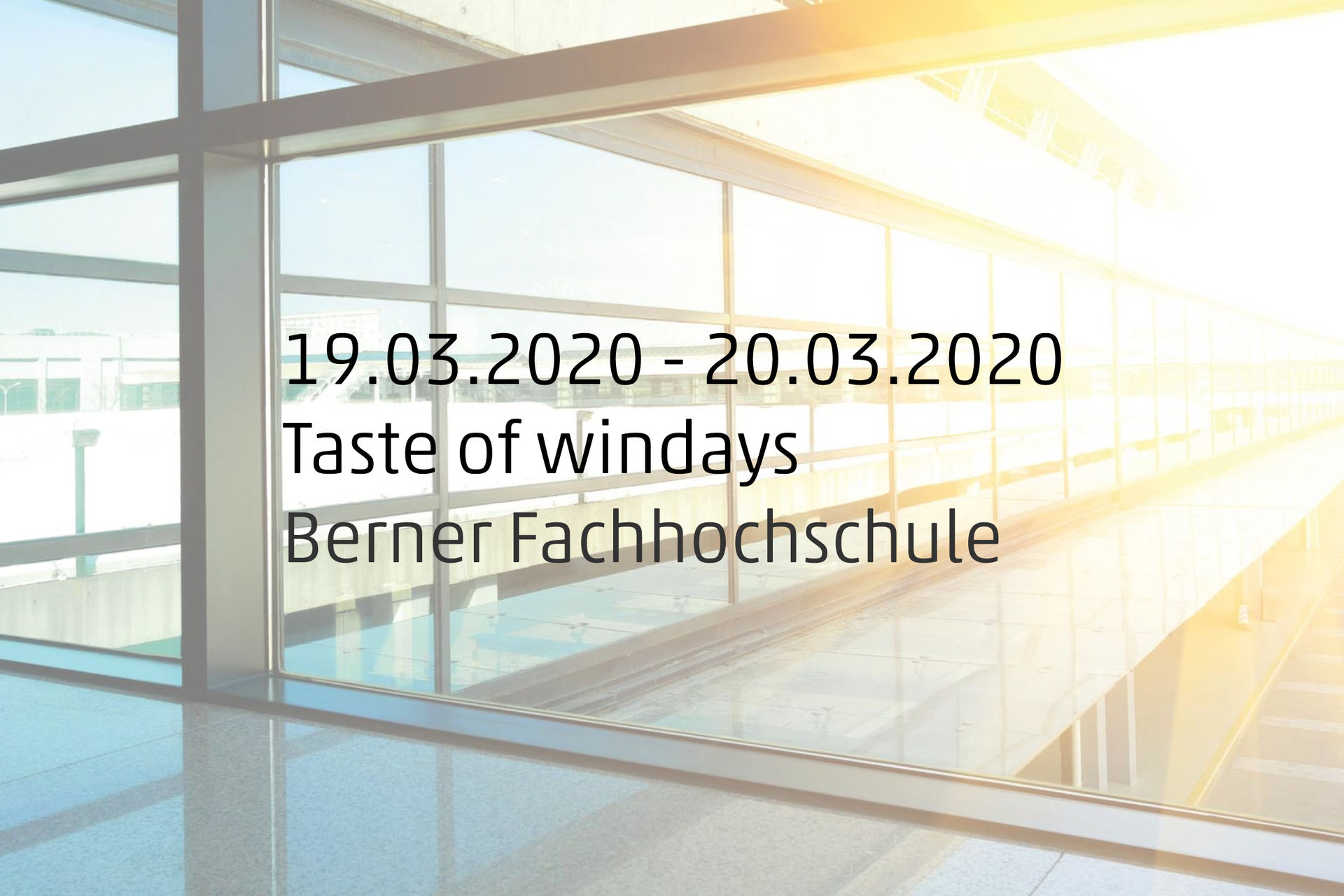 It is well known: Product cycles are getting shorter, the development of new windows more complex and the market and general conditions more and more difficult. The consistent application of the latest findings is therefore considered the ideal way to success in window construction. With the computer-aided simulation of glass/frame bonding, the Berne University of Applied Sciences BFH provides new foundations for this success.
Rapid development, reliable testing, little optimization ... and off to the market: that's what product developers and designers, salespeople and CFOs want. Simulation on the screen is an important tool for efficiently designing products and constructions and refining them to the optimum without long series of tests. The Institute for Timber Construction, Structures and Architecture IHTA at the Bern University of Applied Sciences BFH is researching the modeling of glued glass/frame constructions - i.e. of movable window sashes whose sash frame is firmly glued to the glass. The focus is on the adhesives and sealants (acrylate, PU, silicone), the window geometry, the arrangement of the adhesive joint and the type of bonding. Furthermore, the modeling of material properties, static requirements and effects as well as failure mechanisms are the focus of attention. The interaction of all these parameters in a glued glass/frame construction can already be simulated to a large extent on the screen. The research of the BFH also includes the validation of the results using optical measuring equipment.
How does that work?
The basis is the so-called finite element method FEM, a numerical procedure. It enables strength and deformation studies of complex geometric shapes and force relationships, taking into account the specific material behavior. By recording forces, loads and boundary conditions for a finite number of elements, the physical behavior of the entire body can be mapped and already optimized on the screen. The benefits are obvious: shorter development times, fewer test series, more product safety - and thus more impact on the market!
More information is available at booth no. 104 in hall 5 of the Bern University of Applied Sciences BFH.
"Taste of windays" - Every two years the Bern University of Applied Sciences BFH offers a top-class meeting for the window construction industry with its window conference "windays". The above brief insight into research outlines a thematic focus of windays 2021, which will take place in Biel from 15 to 16 April 2021.