FENSTERBAU FRONTALE Newsroom
A contribution to sustainable PVC window systems: the VinylPlus® Product Label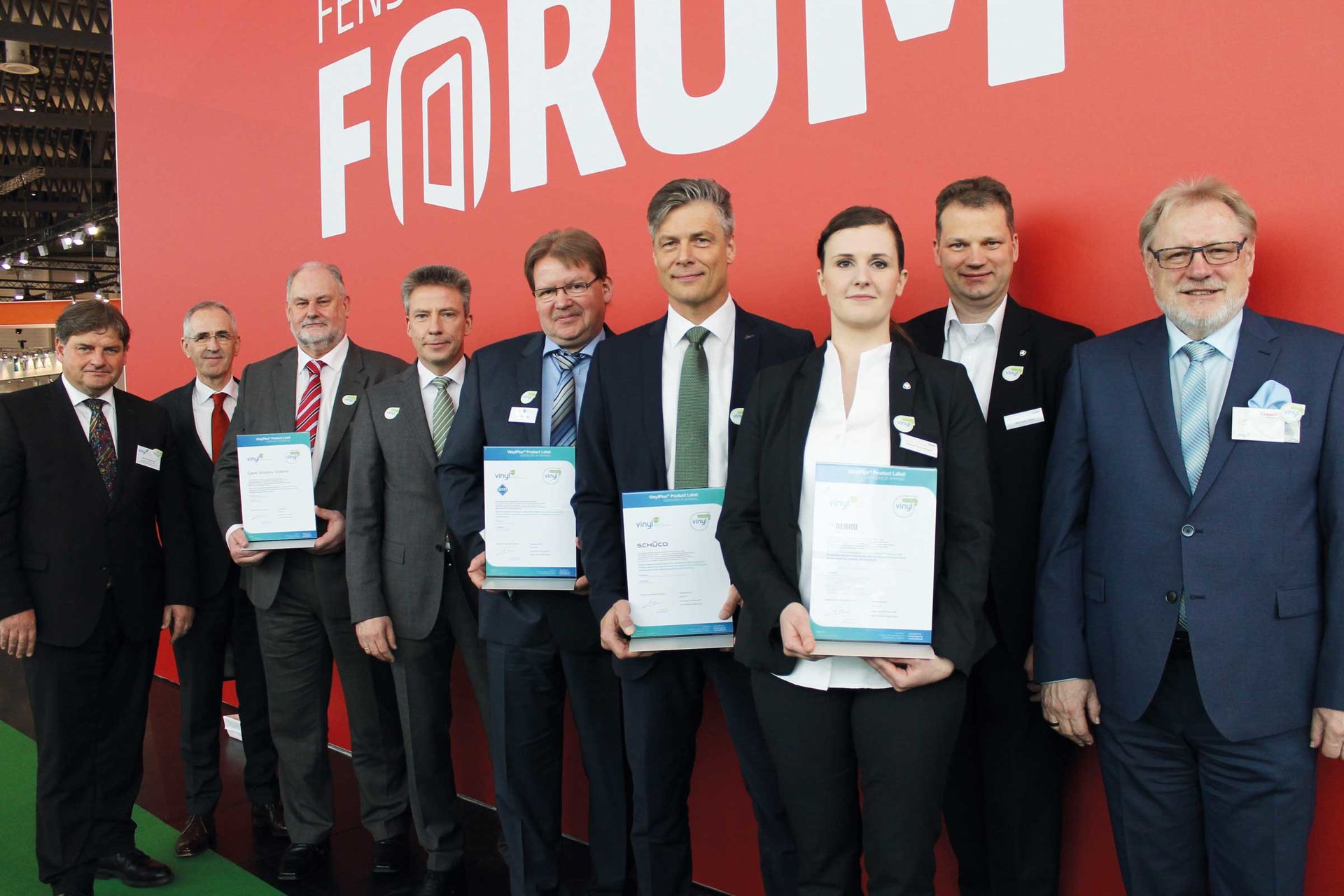 We are talking about the VinylPlus Product Label. It was developed by VinylPlus, the sustainability programme of the European PVC industry based in Brussels. A central objective of this programme is the voluntary commitment to recycle around 800,000 tons of PVC waste by 2020.
This is what the product label stands for
The VinylPlus Product Label was developed together with the English Building Research Establishment (BRE Global, Watford UK) and the Swedish NGO The Natural Step (TNS). The sustainability label focuses on the sustainable procurement of raw materials and combines this with "product stewardship" and the ecological components that the VinylPlus programme makes available to member companies as a compass for their own sustainability initiatives.
The European system houses of PVC windows are the first group of PVC processors to accept VinylPlus's offer for a sustainability label. Thereby, they offer real added value to window manufacturers and ultimately the customers and end consumers alike: the certitude that raw materials have been procured sustainably. The product label thus complements other quality seals such as the RAL quality mark of the Gütegemeinschaft Kunststofffenster-Profilsysteme e. V. (Quality Assurance Association for PVC Window Profile Systems).
Sustainability in practice
In line with common certification procedures, the system houses have to carry out independent audits to prove that the required key areas such as material cycles, sustainable use of additives and the company's climate policy meet the required sustainability criteria. Essentially, it must be ensured that PVC is procured, processed and recycled sustainably as a raw material. VinylPlus recycled around 570,000 tons of PVC in Europe in 2016 over the entire value chain, with 260,000 tons of recycled PVC window profile systems. This helps to save raw materials and to continuously reduce the energy required to produce and recycle window profiles.
EPPA at FENSTERBAU FRONTALE 2018
In order to emphasize the importance of PVC recycling, recycling management and product labels, EPPA (European PVC Window Profile and Related Building Products Association) held a lecture at the FENSTERBAU FRONTALE Forum (March 22nd, 13:15 hrs). From the point of view of window construction, VinylPlus and EPPA, it illuminates what the sustainability mark actually yields to window manufacturers, end consumers and the real estate sector. In this context VinylPlus awarded the first system houses that have acquired the label: Representatives of Veka, Schüco, Epwin and Rehau received the certificate.
A video of the presentation can be viewed here.
For current information, please follow EPPA's Twitter account.