FENSTERBAU FRONTALE Newsroom
The future of B2B communication at FENSTERBAU FRONTALE 2018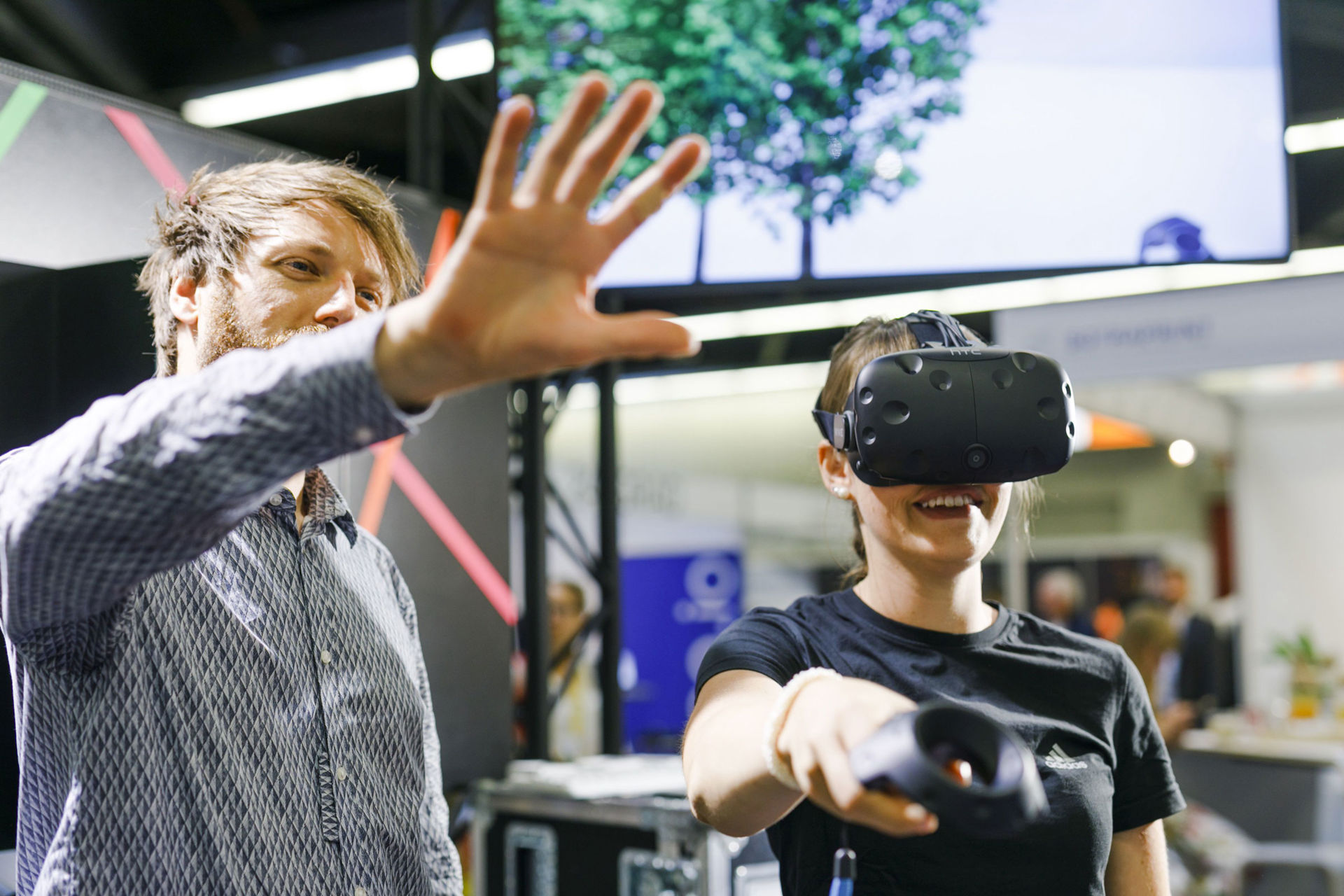 Virtual reality technologies are advancing at great speed and are found more and more in the B2B environment – including as an expanded presentation method at trade shows. They can provide insights that it would be almost impossible to offer at a trade show stand in any other way: into a production line in a factory, for example, or to explain the tiniest technological procedures and product specifics that would be invisible to the naked eye. Developing a virtual showroom like this for the first time is a costly exercise and technologically complex, however, which is why the expertise of specialised service providers is essential.
At FENSTERBAU FRONTALE, from 21 to 24 March 2018, NürnbergMesse will demonstrate a virtual-reality application of its own for the first time. In the virtual world developed by Nuremberg technology company nous and NürnbergMesse, exhibitors and visitors can discover the possibilities afforded by virtual reality in a technically demanding environment and test their problem-solving skills in the form of a game, using three computer-generated 3D experience rooms with a "window" theme.
Anyone wanting to gain more information about virtual reality and learn how this technology can be used in their business, e.g. to appeal to customers or by integrating it into their value-added structures, is warmly invited to become immersed in the virtual world of windows at stand 3A-112 in hall 3A!