FENSTERBAU FRONTALE Newsroom
Where to for timber and timber-aluminium windows?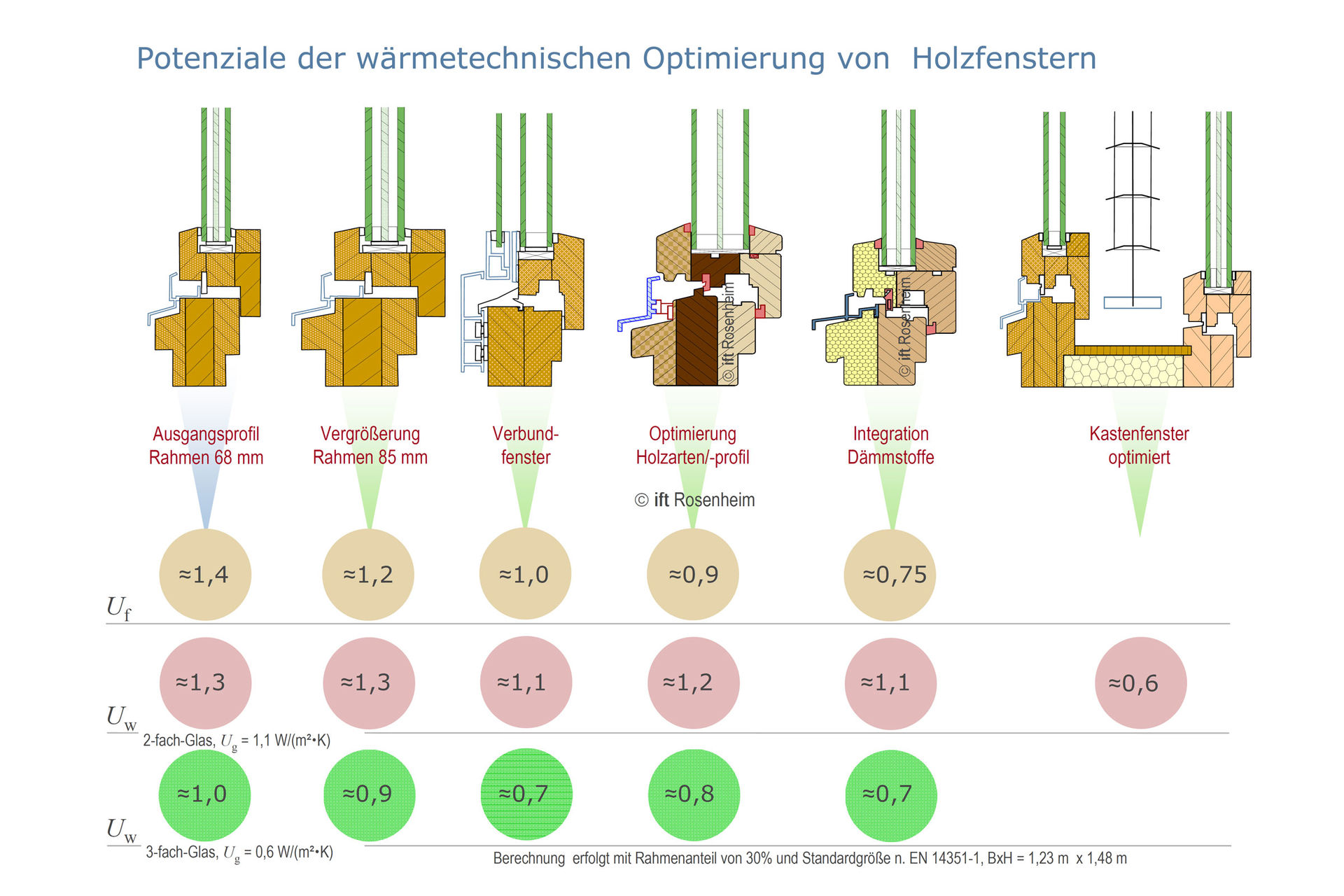 The world-leading FENSTERBAU FRONTALE trade fair is not only a showcase for innovations and new products but also an ideal opportunity for networking.At the ift special show "Smart Home with Windows and Doors", ift expert Torsten Voigt talked with Jörg Pfäffinger about the current situation for timber and timber-aluminium windows.
Where do timber and timber-aluminium windows stand at the moment?

Voigt: The timber window is under a lot of price pressure as a result of inexpensive uPVC windows, because most people buying windows are very price-sensitive. This is particularly true of housing associations and property developers. Because of the natural aesthetic appeal of wood, timber windows are in demand for upmarket residential construction projects. However, the trend is moving towards timber-aluminium windows, because the external aluminium frame offers much better weathering resistance.
Is there still room for improvement?

Voigt: Technically, the current designs for timber-aluminium windows are very good. The industry has implemented the multi-stage sealing concept and the latest drainage methods work exceptionally well. Modern timber-aluminium window designs with high-performance glazing are therefore very energy-efficient and durable. The use of new window hardware technologies and glazing is another area offering general potential for improvement.

Is bonding with adhesive still an issue?

Voigt: In the production process, adhesive bonding of the glazing makes sense if it is well automated, i.e. if the adhesive bead is applied precisely by an automatic machine and if the dosing of the adhesive is also very accurate. In this case I see benefits to bonding and an improvement to the quality of the window. The same applies to the use of adhesive tapes. Bonding the pane gives the window extra rigidity. This improves structural stability, so the windows can be larger but with the same frame dimensions or narrower frame profiles. Bonding also offers benefits in respect of break-in protection. To meet burglar resistance class RC2 it is usual nowadays to bond the glazing with adhesive. However, it must be ensured that the timber surface and adhesive material are compatible, because otherwise considerable damage can occur if the bond does not hold. In this conjunction, Otto-Chemie and Remmers have just been certified for timber windows based on the revised ift guideline VE 08 "Evaluation basis for bonded glazing systems". Bonded window panes can generally be replaced even after a glass breakage. Alternatively, the window sash can also be replaced with a new glass. Ultimately it depends on the costs.
What about material composites?

Voigt: I believe that in the short term there will be no change in the frame materials used for timber-aluminium windows. Laminated timber will continue to be used for the load-bearing frame, especially because modern rebate geometry and drainage systems have proven effective and allow the use of high-performance seals and hardware.
What about paint etc. for protecting timber windows?

Voigt: Nowadays there are coating systems on the market that offer ten-year weathering protection if the manufacturer's instructions e.g. on coating thickness, application process, preparation of the timber or drying times are followed. We also need to be clear that a timber surface exposed to the elements needs to be maintained and looked after. This is where timber-aluminium windows naturally offer benefits because of their weather resistant exterior aluminium frame.

In the window construction sector there are repeated complaints about faulty installation.

Voigt: The ift Rosenheim has worked with the RAL quality association to produce a detailed installation guide including a lot of practical tools to describe professional window installation. If these instructions are followed modern windows can do their job properly in the long term. In addition, there is also a free ift installation tool (www.ift-montageplaner.de); the products in its database have been tested and are certified by ift Rosenheim. Using the installation tool, installers can plan various wall connections and calculate the fRsi value required by the EnEV (German energy saving ordinance). The result is an "installation passport" for working on site. We recommend always installing windows using this system. In addition, ift offers training to interested installers wishing to qualify as a "skilled window installer". They are then listed as qualified installation experts on the ift website, where their details can be accessed by property developers and architects. These installers have to update their knowledge every three years. The ift Rosenheim has also produced an ift certification procedure for the installation of windows and external doors. As part of the certification process the structural connections are checked and approved and every year an audit is carried out on site. The company then receives an ift certificate. The RAL quality assurance process also includes a RAL quality seal for installation.
Regarding quality assurance in the construction sector, what needs to be done, particularly in the case of installers from other countries?

Voigt: The installation guide has been translated into English and Romanian in the meantime and other languages are in progress. This means that this information will generally also be available in other languages. Of course you have to read and understand it and then apply what you have learned. This is why ift installation certification also provides for an inspection of sites. In July we will be offering installation training in English for the first time, so that certification will become easier for foreign companies as well. Generally it is easier to enforce complaints with German companies, so buyers of windows usually opt for German installers.