FENSTERBAU FRONTALE Newsroom
The PVC window as a sustainable construction product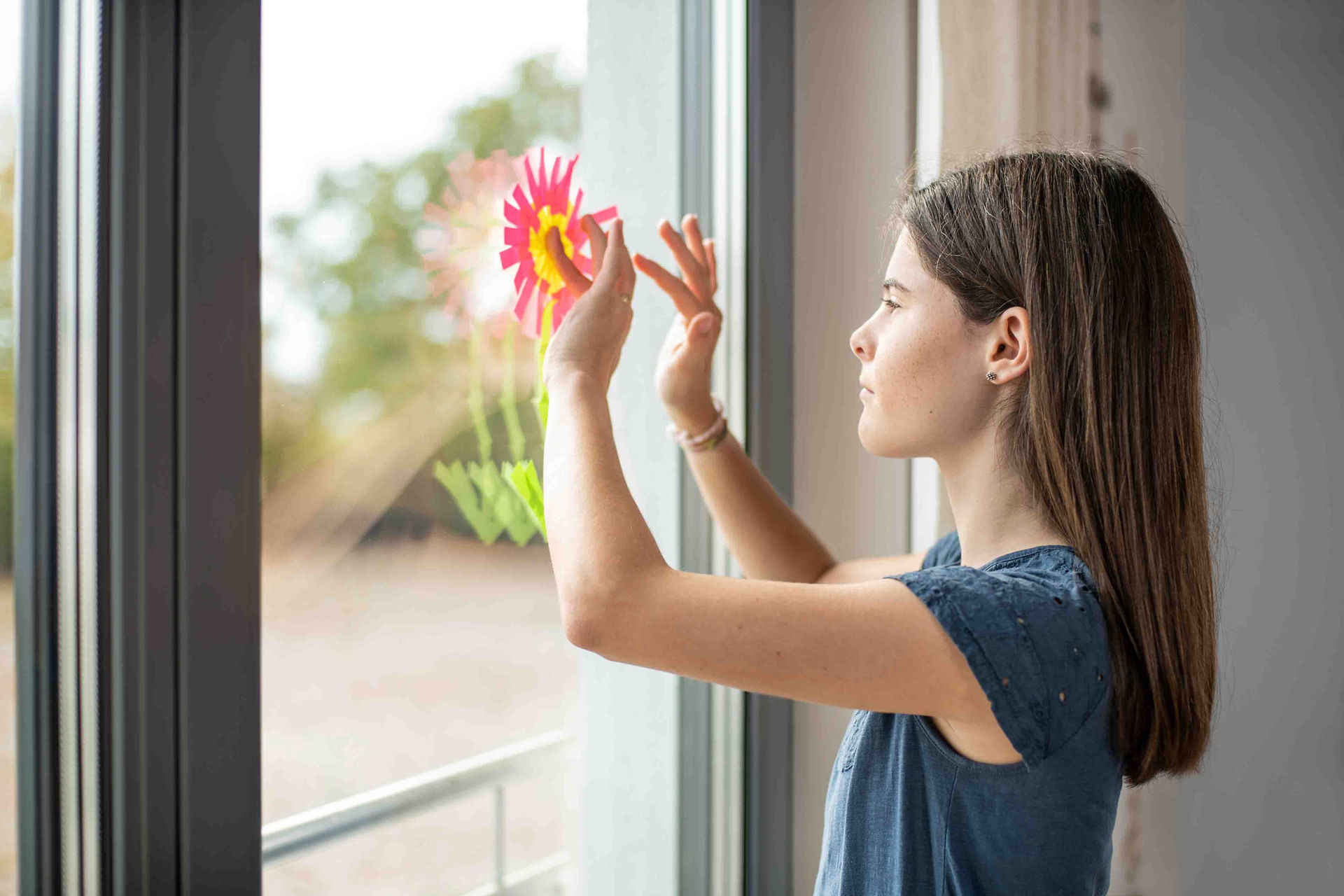 PVC windows – a perfect fit into any building facade
Modern PVC windows offer the customer a multitude of design options. This applies on the one hand to the window construction, which fits into almost any facade, and on the other hand to the surface design, which gives endless options of colours and textures: from natural wood to modern high-gloss surfaces or elegant aluminium covers. Although shades of grey are currently popular, system houses offer a rich colour palette.
Furthermore, there are hardly any limits to the structural design, the spectrum ranges from timelessly straight lines to round arches and triangles to trapezoidal or circular shapes.
PVC windows offer a wide range of modern product specifications that can be adapted according to the individual needs of the customers. This enables the implementation of barrier-free solutions and the integration of safety and ventilation systems. Modern PVC windows are not only suitable for new buildings, but also integrate well into any style of the facade from the Wilhelminian period to Bauhaus, including the postwar and post-modern periods of the 1990s and early 2000s.
PVC windows – durable, recyclable and containing recyclate
Why is it so important to choose a sustainable construction product like a PVC window? Because PVC windows save energy, are durable, recyclable, and are a perfect example of the circular economy.
Energy efficiency
Energy-efficient renovation is an important element on the way to carbon neutrality. PVC windows make a significant contribution to the environment: double-glazed windows already achieve a u-value of 1.3 W/m2K whereas triple-glazed windows achieve less than 1.0, and thus passive house standard.
Durability and quality assurance
PVC windows and their components such as profile systems, insulating glass and fittings are quality assured across Europe. Certification is carried out according to national quality assurance systems such as KOMO (NL), NF or QB (FR), ATG (BE), RAL (DE) and QAA (UK). Numerous quality-determining requirements must be fulfilled and are regularly monitored by accredited bodies. The requirements relate to material and mechanical properties to determine suitability for long-term use. Thanks to quality assurance, the prerequisite for durability and reliability was created, thus ensuring a long service life of 30 to 40 years.
End-of-life scenarios
PVC windows have been recycled for about 30 years and the resulting PVC recyclate is used in new profiles. The average maximum content of recycled material in a window profile is usually between 40 and 50%. This saves valuable resources, and reduces energy consumption and thus greenhouse gas emissions during the production process.
You can find out more about the advantages of PVC windows in new buildings and modernization projects in the brochures of the European Trade Association of PVC Window System Suppliers (EPPA):