Facts and figures about FENSTERBAU FRONTALE

Exhibition Centre Nuremberg
12 - 15 July 2022
parallel to HOLZ-HANDWERK

Save the date to my calendar
Tuesday, 12 - Thursday, 14 July 2022 10:00 – 18:00
Friday, 15 July 2022 10:00 – 17:00
Assembly and dismantling times
Assembly:
Wednesday, 6 until Sunday, 10 July 2022, 07:00 - 24:00 daily
Monday, 11 July 2022, 07:00 - 22:00
---
Dismantling after the exhibition
Friday, 15 July 2022, 17:00 - 24:00
Saturday, 16 until Monday, 18 July 2022, 07:00 - 22:00 daily
---
Product spectrum
"Profile" (Structural and profile systems, Semi-finished materials, Materials and production aids, Components and prefabricated elements, Shading and ventilating equipment)
"Glass" (Glass, Glass Products)
"Hardware" (Hardware, doors and fixing equipment, Safety equipment, Office organisation)
"Machines" (Machines, installations and tools, Operating systems and operating equipment)
"Technical information" (Services, Associations, Research and Development, Technical information)
Discover the whole range of options.
---
Performance figures 2018
814 exhibitors from 42 countries
111,000 visitors (figures: FENSTERBAU FRONTALE together with HOLZ-HANDWERK)
You can find further figures for your exhibition planning in the review of FENSTERBAU FRONTALE 2018.
---
Entrances & hall allocation
via the Mitte entrance to halls 1, 3, 3A, 4, 8 and the tour of the halls
via the Ost entrance to halls 4A, 5, 6, 7, 7A and the tour of the halls
---
Travel by public transport
You can reach the exhibition centre Nuremberg quickly and easily by public transport. The "Messe" stop on the U1 underground line is directly opposite the Mitte entrance of the exhibition centre.
From the Central Station, please take the U1 towards Langwasser-Süd. From the airport, take the U2 towards Röthenbach and change to the U1 towards Langwasser-Süd at the Central Station.
Journey times and fares
NEW: Exhibitor passes automatically include a free VGN combi-ticket for the FENSTERBAU FRONTALE 2022, with which you can use all public transport in the Nuremberg/Fürth/Stein area free of charge. Simply print out your e-ticket before you start your journey and carry it with you together with a photo ID.
Journey time from the airport: 25 minutes
Journey time from the Central Station: 8 minutes
Fare zone A (EUR 3,20 per journey)
---
Travel by car
During the event period of the FENSTERBAU FRONTALE, travel delays may occur due to the expected high number of exhibitors and visitors. If you are arriving by car, you will have to expect longer arrival and departure times and limited parking space. For a comfortable and carefree journey to the FENSTERBAU FRONTALE, we recommend that you use public transport.
Our dynamic traffic guidance system will support you in Nuremberg. It will show you the best way to get to the exhibition centre Nuremberg – according to the current traffic situation. Simply follow the signs and be guided to a vacant parking space at the Exhibition Centre Nuremberg.
Find more details in the
route map .
Destination address for your navigation system
If you would prefer to be guided by your navigation system, enter "Messe" as the special destination or enter the address "Karl-Schönleben-Strasse, 90471 Nürnberg".
Parking at the exhibition site
NürnbergMesse offers more than 14,000 parking spaces near the Mitte and Ost entrances – as well as additional spaces in the multi-storey car park and nearby.
There are parking spaces for disabled people near each entrance.
You can conveniently order parking tickets for exhibitors online in advance in the ExhibitorShop.
---
Taxi number
Please note that due to the current situation it is necessary to wear a mask when driving a taxi and it is not possible to ride in the front passenger seat.
Our FENSTERBAU FRONTALE team
Our exhibition team is your personal contact for all questions relating to FENSTERBAU FRONTALE.
Your direct contact to FENSTERBAU FRONTALE
Fotos: Daten & Fakten/Facts & Figures © iStockFinland / istockphoto.com
Contact for exhibitors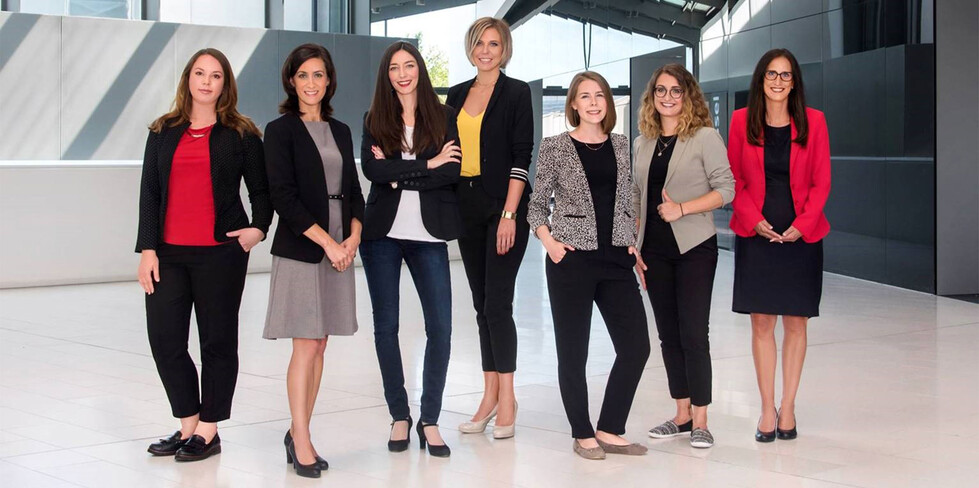 Your Exhibition Team